Advent Week 2: A Voice in the Desert
"A voice of one crying out in the desert, Prepare the way of the Lord, make straight his paths." - Isaiah 40: 3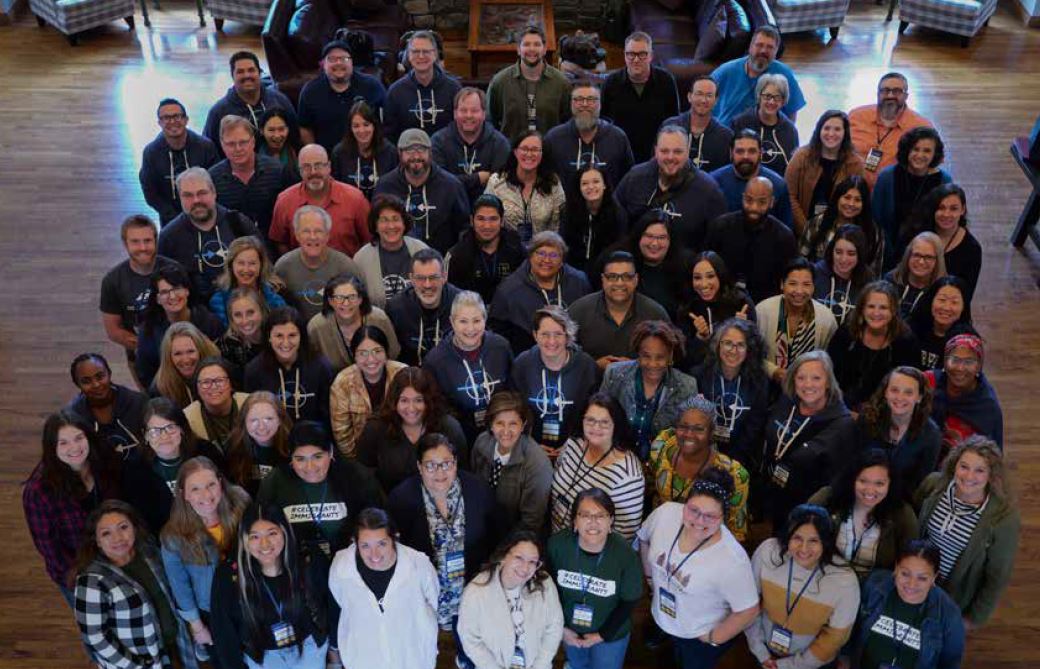 In the second Sunday of Advent, we hear John the Baptist's jarring words, "Repent! For the kingdom of heaven is at hand!" It is an invitation to step back and turn inward, to examine our practices and our hearts.
Pastor Zach Szmara is the founder and director of Immigrant Connection, a national network of immigration legal service offices hosted by local community churches. The first site in the network was founded in 2014 and over the last eight years the network has grown to include 23 offices across the U.S. In October, the network gathered at a conference to pause and reflect on their work.
Szmara reflects on the learning that the organization has done over the last eight years. "Immigrant Connection has always had good goals — to provide legal services to immigrants, to share the Biblical call of welcoming the stranger, to educate the community…but sometimes we let our goals and accomplishments get in the way of serving our clients," he said. "Sometimes, for example, it was too easy to 'lower' immigrants, e.g., as victims, in order to 'raise up' the work we were doing… to speak about our friends and neighbors instead of amplifying their voices, their strength and resilience. We've learned how important it is to center our immigrant neighbors in every aspect of our work."
Sera Han, Immigrant Connection's national communications director, reflected on the transformation she's seen in recent years when these priorities began to take shape for the network. "We now see our staff as more than two-thirds female and with good representation of people of color, and we see people feeling comfortable talking about cultural differences and the need to empower local communities," she said.
"As people of faith, we want our services to be more than just legal assistance — we want people to feel cared for and known. We want people to feel our care tangibly when they walk into our sites," Szmara added.
"As people engaged in the work of immigration legal services, we want to have the humble posture of learners," he continued. "This work is about knowing our stuff [in terms of legal assistance] but we know we can't fix everything. We are here to share the truth about what is possible in terms of legal options and to protect people from wasting money on scammers who pose as legal aid. Ultimately, we're here to accompany and care for our neighbors."
In that way, Szmara says they seek to act as a prophetic "voice crying out in the wilderness" amid so much misinformation and cold bureaucracy. As they reflect on these past eight years, Szmara and Han see clearly how much Immigrant Connection has learned as a network, and how the practice of reflection and renewal is helping them become what they've always sought to be: a "beacon of light" uplifting the dignity of their immigrant neighbors.
Questions for reflection:
How can you step back with your family, community, or individually to reflect on pitfalls and progress in your mission?
How do you feel called to be a "voice crying out in the wilderness?"
This reflection is part of CLINIC's 2022 Advent reflection guide. Click here to download the full guide.